Fun and interactive remote play murder mustery storys that you can act and play with friends in the same room or remotely.
How does it work?
.
Each purchase lasts for 1 year from date of last use, and you can re-play the story as many times as you want.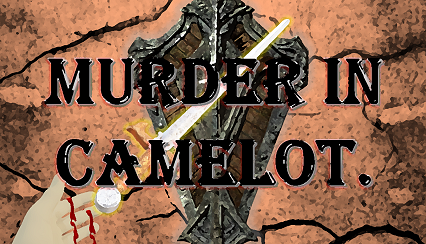 Murder at Camelot
King Arthur gathers his council to explain his succession plans, however during this, the candle light is extinguished and when re-lit the King is sprawled across the table with Excalibur in his back. A multi-player story where each player gets to act one of the characters by reading the promted dialoge. Can you work out who did it?
| | |
| --- | --- |
| Format: | Multiplayer Online Murder Mystery |
| | |
| Players: | 2-5 |
| | |
| Acting Parts: | 5 |
| | |
| Story Rounds: | 5 |
| | |
| Price: | £5.00 ($6.99 USD) |